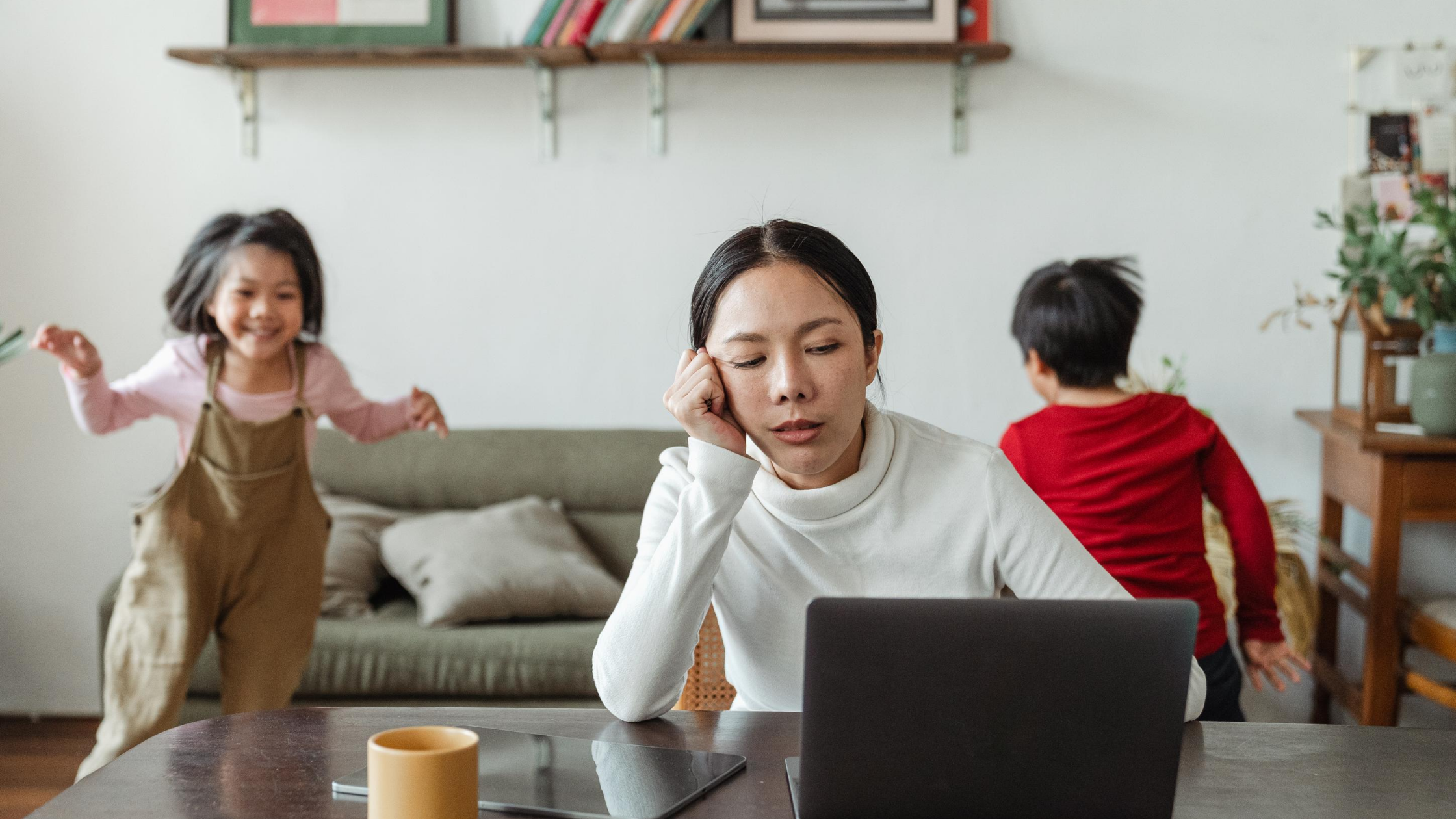 Living and working during a pandemic makes for a confusing time to be a parent. Since COVID-19 began spreading in the US and the country began shutting down, parents have experienced a rollercoaster of emotions, perspectives, and even information. At the time that we're writing this article, many parents are awaiting decisions from their local school boards as to whether and how schools will resume, while wrestling with the decision as to whether or not to send their kids to school.
The burden on parents right now is something that was beyond comprehension for most of us a few months ago. Priya Amin, CEO and Co-founder of Flexable, a Pittsburgh-based startup that offers on-demand, virtual childcare to make work and life fit better for working parents, said "Right now, parents have more on their shoulders than most generations before ours – many of us are being asked to work as well as act as childcare and school teacher, as well as take care of the household duties, all while keeping our family safe and healthy (both physically and mentally). This is such a huge ask of parents – my personal stance on how parents can help alleviate some of these struggles is by allowing themselves the grace to be ok with not doing everything perfectly all the time, or at all.  Burnout is so real, especially for moms." 
Not only is the mental load massive, but this situation of playing the role of teacher/childcare provider/employee can also be particularly overwhelming because it isn't clear when it will end or whether another twist or turn will disrupt current plans. Let's explore a few "what-if" scenarios and what can be done to provide support to parents during this uncertain time.
What should parents look for in a childcare provider during a pandemic?
Brooke Barry, owner of Brooke Barry's Home Childcare says "A provider should have a written Health and Safety Plan to address all COVID related concerns" and suggested asking procedural questions that will define childcare operations in the new normal such as how the facility is cleaning and disinfecting surfaces, how dropoff/pick-up is handled, when children will be wearing masks and when they will not if social distancing will be practiced and what happens if the childcare provider or one of the attending children is exposed to the virus.  "Above all, parents need to make sure that any childcare provider they are using is staying within CDC guidelines," Amin says.
What if parents can't find childcare?
According to Amin, " Right now, nearly 90% of parents don't have access to any type of childcare, whether that be high-quality daycare, summer camps, summer school, parents/family or friends. Some are essential workers who have access to daycares who serve them. But for those of us who don't have access to care, the first thing we can do is think about what type of care do we need? Do we need a nanny 4x/week for a few hours? Do we have pockets of time they need care? Do we need someone only in the evenings or on weekends? Care isn't one-size-fits-all and COVID is helping prove that even more. There are still resources available to help families in need including nanny placement (Urban Sitter) or finding a daycare that is opening back up near you (Winnie).  Flexable is helping in a unique way, in that we are helping to fill the childcare gaps around more traditional childcare options like nannies or daycare." Flexable's virtual childcare is meant to help engage and enrich children ages 3-10 for 30-60 minutes so parents can get work done.
For those in the Pittsburgh-region, Barry also suggests searching "the newest childcare search engine, www.alleghenychildcare.org, as this will provide the latest updates in regards to which providers are open or temporarily closed due to COVID-19, and it allows parents to search by zip code, and they can get a snapshot of what each childcare facility has to offer." 
What should new moms consider if going back to work at this time?
Returning to work post-maternity leave is difficult without a pandemic. It's a daunting time for many new mothers wrestling with childcare decisions.  Barry said that new moms "should give themselves some grace, and know that they are making the right choices for their family. It may look different from other families and that's okay. Rely on your support system: your family, friends, mom friends and know that we are all in this together. With the right mitigation and prevention measures, we can all help each other get through this pandemic." 
It's time to align around childcare in order to create a thriving society and a growing economy.
The U.S. economy consists of working parents. A Motherly article pointed out that "The Department of Labor reports that 93% of fathers and 71% of mothers in America participate in the workforce—they're either employed or trying to be. Even among mothers of children under the age of three, the workforce participation rate is over 50%, and for mothers of older children, the rate is as high as 76%." The childcare industry is in crisis, with as much as 40% of childcare centers at risk of closing. 
Amin points out the critical need to address childcare through public-private partnerships: "I strongly believe that childcare should not be left to sit solely on parents shoulders – but instead if the private and public sector work together to create systems of support for parents everywhere, we will all succeed. A lack of access to childcare leads to a $57B loss of productivity to the US economy (pre-COVID). Now, that number is likely much higher. So it's not so much about creative ideas for parents to put childcare in place, but more so our overall society putting creative ideas in place. The Lanham Act of 1941 was put in place to support working women during WWII and was the first "creative" solution put in place by the US public sector.  There are opportunities for the public and private sectors to come together to continue thinking of creative solutions for working parents to continue boosting the economy. Until then, parents will continue struggling and companies like Flexable will have to continue working to create innovative childcare solutions to help life and work fit together."
Employers also have a responsibility to be part of the solution, "Employers need to make sure they have measures in place to support working parents now more so than ever because the childcare crisis cannot rest solely on parents shoulders – we simply do not have enough support or resources right now.  Above all, what employers need to provide is flexibility options including working at various times of the day/week, access to childcare options, both physical and virtual, and options to take a leave of absence," said Amin. 
As overwhelming as the challenge of childcare during a pandemic can be, given the limitations, what is most important for parents to remember is to take it one day at a time, lean into their support systems, and to trade any expectations of perfection for self-kindness.  Amin said, "there are new, more nimble childcare solutions, like our own but we can alleviate the struggles by leaning on one another as much as possible, tending to our own mental health and well being and drinking lots of wine." 
How are you handling childcare during this time? Share your comments below. At Nurture®, we're happy to provide support to new moms at this time through our text-based mentoring program. Request a mentor here.