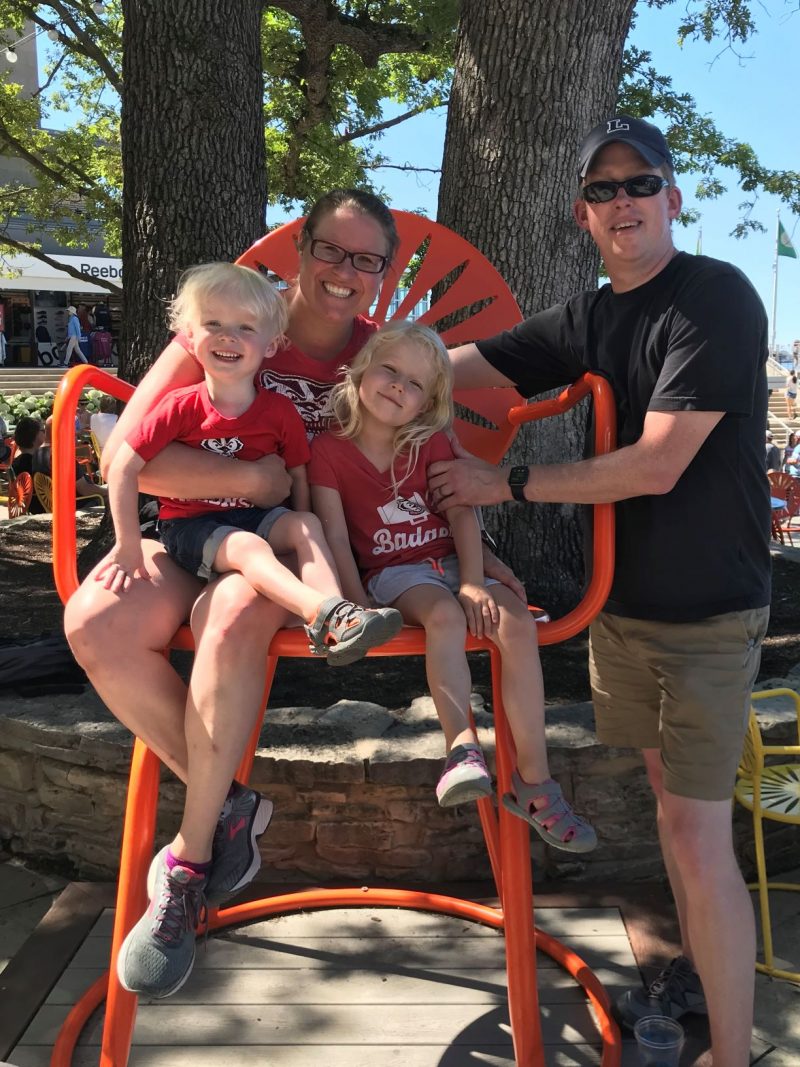 How long have you been a NurturePA mentor?
I started mentoring in June 2018. It has already been such an amazing and rewarding experience.
What makes the Nurture® Program so special?
As a full time stay at home mom, it has been hard to find volunteer opportunities that fit within my children's schedule. I love that I can send a text regardless of where I am. Additionally, the NurturePA mentor community is so amazing that I never feel like I don't have a place to turn to get an answer if I don't know it myself. In these few short months that I've been part of NurturePA, I've learned so much about the Pittsburgh community that I wish I had known myself when my children were babies. I love being able to pass that information along to the mothers I mentor.
What is your favorite part about being a NurturePA mentor?
Becoming a new mother can often lead to feelings of isolation and lack of support, especially when a mother has no idea where to turn to find information. My own experiences with challenges to motherhood have sometimes led me on a wild goose chase to hunt down knowledge and resources that were not always easily identifiable or readily available to me. At NurturePA, the mentorship community is working hard to provide a vast array of resources for new moms, which they might otherwise not know are available to them. It has been amazing to be a part of this organization and feel like I'm helping and supporting other mothers as they navigate the challenges of new motherhood.
Tell us about a time when you feel like you made a positive impact on the life of a mom and her new baby.
I had the opportunity to see the enormously positive benefit of NurturePA very early on in my mentor journey. The very first mother I was assigned to support had a baby who ended up hospitalized due to some feeding difficulty. After numerous tests, it was determined that the baby needed to have surgery. I feel so grateful to have been given the chance to communicate with her during this time in order to provide her with resources to assist not only her baby, but also herself. I can't imagine what a scary time that must have been for her and her family and I hope that having someone at NurturePA to turn to was able to ease a little bit of their anxiety.
Tell us a little bit about yourself.
I'm currently taking a break from my career in the counseling profession to stay home and care for my 3 year old and 5 year old (and 11 year old fur puppy). When I'm not busy chasing them around or exploring the Zoo or any of the numerous Pittsburgh area museums, I am training for my 4th half marathon or repainting some room in my house. As a Wisconsin native and Pittsburgh transplant, you can find me parked in front of the TV on most Saturdays during the fall as I cheer on my alma mater, the Wisconsin Badgers.