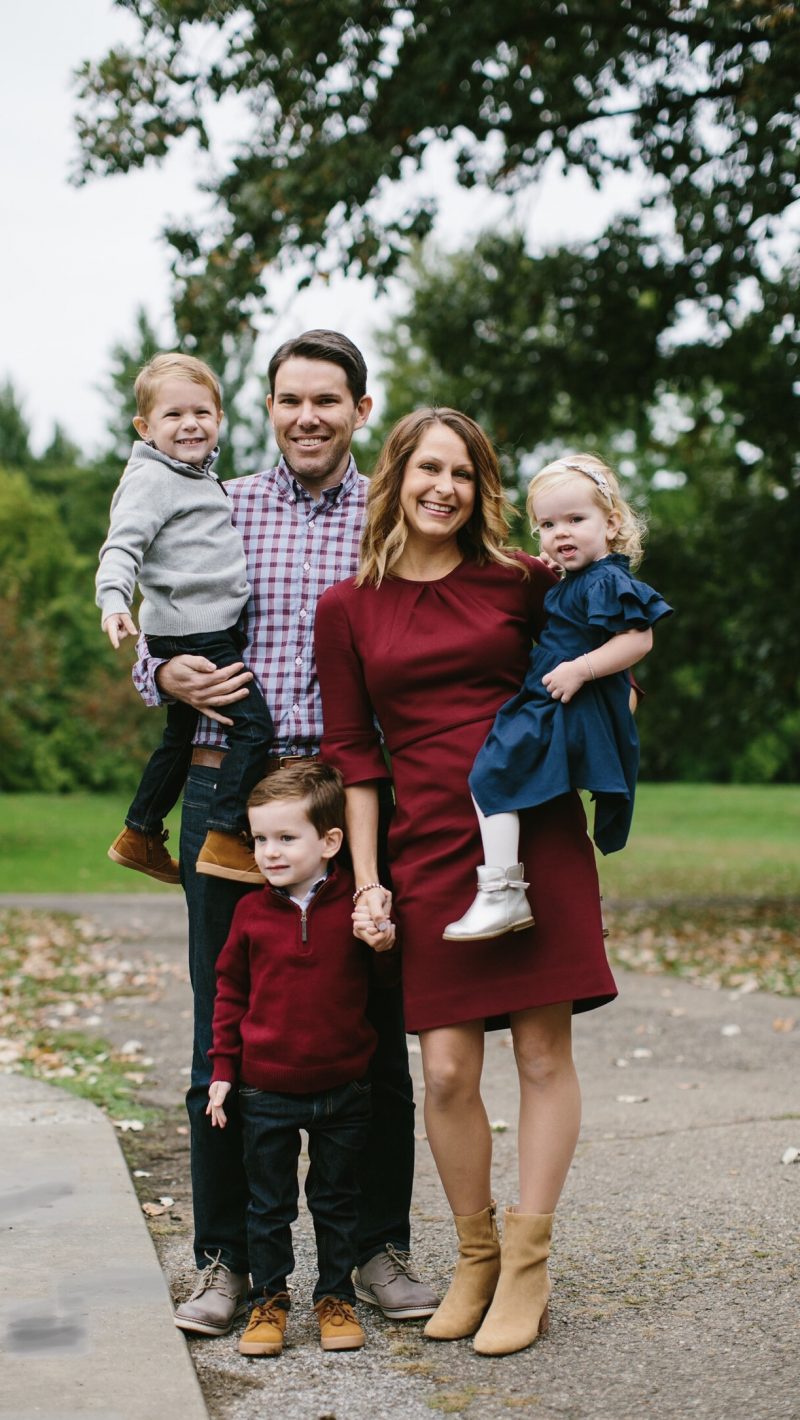 How long have you been a NurturePA mentor?
January 2019 is my 1 year Anniversary!
What makes the Nurture® Program so special?
Several things. First of all it's volunteer based, so most people who choose to become a mentor really do have an interest/passion for helping and supporting other moms, which has been so refreshing when meeting and talking to other mentors. I really love how the program is "text" based through NurturePA's online program. I feel it takes the pressure off of new moms and allows them to reach out on their terms. NurturePA is also unique in that it not only provides an abundance of resources and ways to offer support at every stage of development for baby, but it also provides several resources for mothers and/or families during the "4th trimester" (i.e. after the birth of their child) when they may not get it otherwise. Raising children is not easy and just having my NurturePA Moms know that I am there whenever they have a question, concern or just need to vent (because yes we all do!) has been so rewarding and what truly makes the Nurture® Program special.
What is your favorite part about being a NurturePA mentor?
I absolutely love being able to provide new (and not so new) moms with resources and support that are readily available whenever they may need them. I know when I was a new mom I had a ton of anxiety and questions, but always hesitated to ask in fear that I would be judged or was embarrassed because I felt I "should" know the answers. When a mom confides in me with questions or support, I'm so honored to provide resources that are research based and genuine support to help ease her mind and/or guide her in the right direction.
Tell us about a time when you feel like you made a positive impact on the life of a mom and her new baby.
There's been a few moms that stand out that I feel I've made a positive impact on…mainly due to the mom's anxiety level and the need to be reassured that she is in fact doing everything just as she should. However, there is one mom who I felt a strong bond with, mainly because she had just given birth to twins. Since I am also a twin mom, I immediately felt a connection and was so happy to provide her with "twin resources" and support that were unique to her situation. This twin momma felt comfortable enough to share her experiences and concerns with me (which were very similar to mine) so it was so nice to be there for her, share what tips I had and provide support where she may not have been able to get from a momma who hasn't had experiences with multiples. When I receive the messages of heartfelt gratitude or statements like "this means more than you know," my heart smiles and I know that I've made a positive impact.
Tell us a little bit about yourself.
I'm originally from a small town in West Virginia and went to Bethany College where I got my Bachelor's Degree in Psychology. I then moved to Pittsburgh with a couple friends and worked for the summer as a TSS with a few students with Autism. Fascinated by these children and their need to increase their communication skills, I decided to pursue a Master's Degree in Communication Science Disorders at Pitt and became a Speech and Language Pathologist. I worked for 10 years both in an outpatient setting and in the schools, mainly with students on the Autism Spectrum or with children diagnosed with severe speech and language disorders. In the meantime, I met my husband while playing PSL kickball and we had 3 spunky, beautiful children together…twin boys-Owen & Jake (almost 4 years old) and a girl-Raea (2 years old). It was after my daughter was born that I decided to become a Stay-at-Home Momma, at least until they are in school full-time. Right now, other than soaking up all the love from my children and attempting to guide them to be their best selves, you can find me focusing on my health and fitness in a cycle, barre or yoga class. I'm currently training at Sweat pgh and plan to instruct there in the New Year.