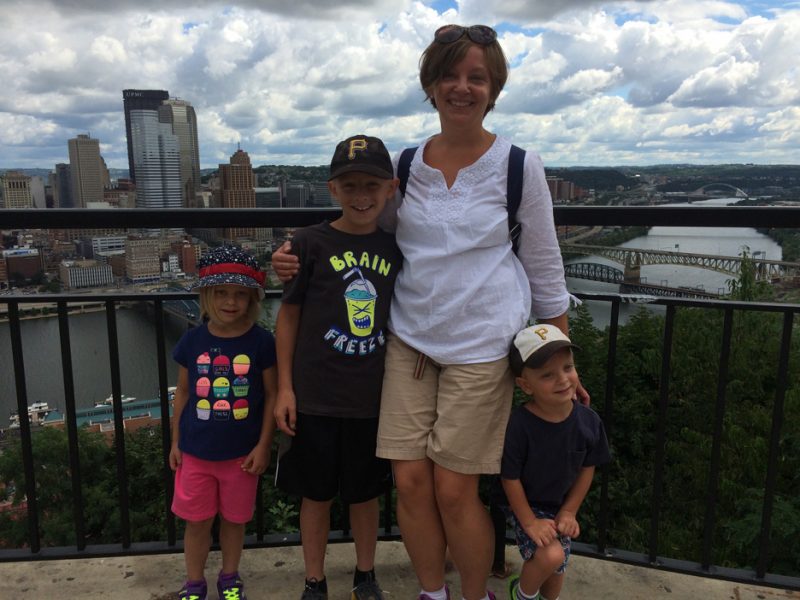 How long have you been a NurturePA mentor?
Hi, I'm Laura. I've been a NurturePA mentor since the spring of 2017.
What makes the Nurture® Program so special?
NurturePA is special because new moms have someone to listen to concerns and offer guidance- no need to feel alone as a new mom who may be overwhelmed! The mentors are there to support moms by offering a friendly hello, helping them find resources in the community to support their baby, guiding them through their baby's milestones, acknowleding concerns and helping to find answers. The text based program helps to pass along information conveniently.
What is your favorite part about being a NurturePA mentor?
My favorite part of being a NurturePA mentor is hearing from moms! I love hearing about a milestone a baby has reached, or a proud mom moment.
Tell us about a time when you feel like you made a positive impact on the life of a mom and her new baby.
Our libraries are a great resource. They are more than a place to pick up a book or rent a video. They help build community by offering age appropriate classes to young and old. They are a place for parents and children to interact with each other. And of course resources like books, puppets, music to take home and use to interact with babies. I feel I've made an important impact on the life of a baby by providing library resources for the mom. The new mom discovered there are programs she can take her baby to at a very young age! Mom and baby can attend an age appropriate class and I'm sure the mom and baby will continue to use the library as a resource as the baby grows and the needs change.
Tell us a little bit about yourself.
Before becoming a mom to my oldest I was a classroom teacher. Life with three school aged children keeps me busy! While not spending time with them I enjoy reading, knitting and walking.