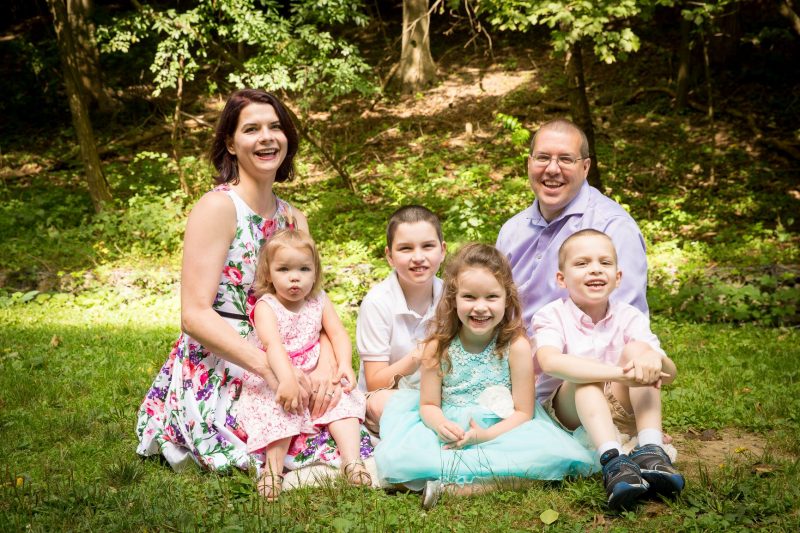 How long have you been a NurturePA mentor?
Since November 2017.
What makes the Nurture® Program so special?
You have a zillion questions when you're a new mom and no one feels sure of herself at first. When I was a new mom, I remember wishing that I had a resource to connect with on a regular basis to help me navigate through the first few weeks and months of motherhood, just to give me some reassurances that I was doing okay and he was developing properly. That's why this program is so great – experienced mom "mentors" reach out to new moms at least once a week with thoughts on the baby's development, interesting activities to do with baby, and/or just to touch base to see how mom is doing. If mom has a question or concern, she can tell her mentor what's going on and get some feedback. Every new mom needs someone in her life that she can turn to for help and advice or even just to share the silly and sweet moments that come with having a baby. NurturePA helps provide that relationship.
What is your favorite part about being a NurturePA mentor?
Working with new moms and being able to draw on my own experiences as a mom to help other women.
Tell us about a time when you feel like you made a positive impact on the life of a mom and her new baby.
I don't hear back from every mom I work with every time I send a message. Some moms respond right away, some just say thanks and some only reply sporadically. That's fine with me – I'm here to help them and I need them to know it's okay to reply – or not! – to my messages however they feel most comfortable. One day, out of the blue, a mom who I didn't hear from very often asked me a question about a situation she was facing with her child. I was able to provide her with support and advice that helped her. Even though we didn't have a strong relationship, she knew that I was a trusted resource for her and she felt comfortable asking me for help. It felt great to know that I was making a positive impact in her life, even if I didn't hear from her very often.
Tell us a little bit about yourself.
I was in marketing, advertising and PR for years, but I am now a full-time stay at home mom and wife. I have an amazing husband and 4 kids– Owen (9), Elijah (7), Stella (5) and Viola (almost 3).