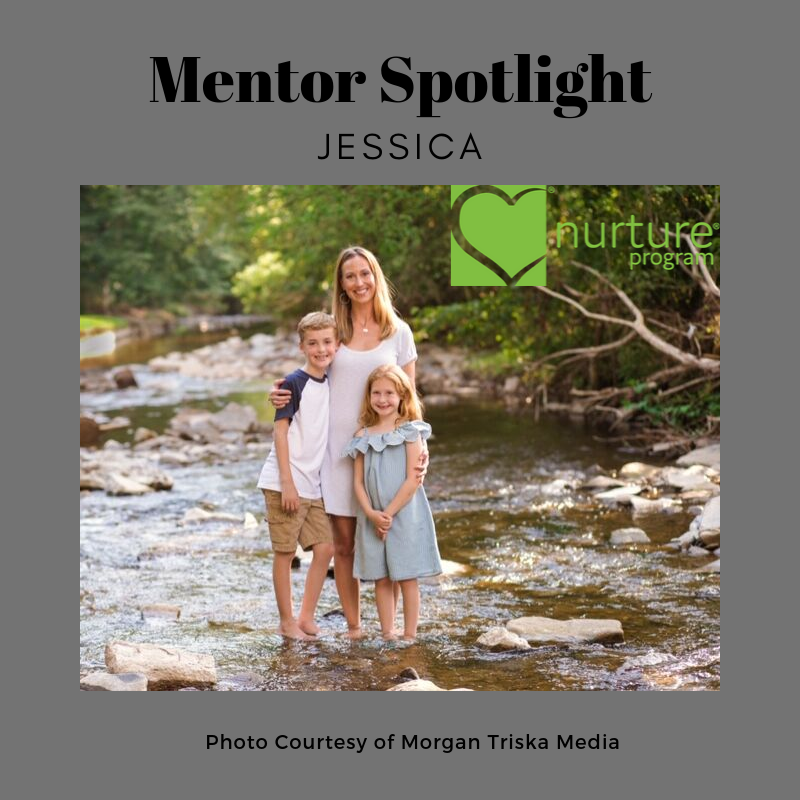 Mentor: Jessica 
 I've been a NurturePA Mentor for 1 year.
 NurturePA is special because it invites moms into a space that is safe, supportive, accepting and responsive during a time that can be daunting and overwhelming for new mamas and veteran mamas alike.
 My favorite aspect of being a NurturePA mentor is receiving updates on the development of each and every baby and the EXCITEMENT expressed from the mamas as they describe the new discoveries, expressions, interactions they see in their babes! And the pure love and adoration they have for their babies and older kiddos, too.
I feel like I've made a positive impact on the life of a mom and new baby when I'm able to provide reassurance that she is doing absolutely everything for her baby that her baby needs…loving that baby unconditionally.  The bottom line, a new baby needs their mama, whatever that might look like for a particular mom and babe. It's an added bonus when I can provide resources specific to the needs of a mom and baby's situation.
 I am a single mom of two kiddos, ages 8 and 6. We love to spend our time together exploring parks and playgrounds, visiting museums, reading, and visiting close friends and family. I love to watch them experience life through their own unique lenses!
I love being a NurturePA mentor and I love my moms!!!!