Mentor Spotlight: Ronette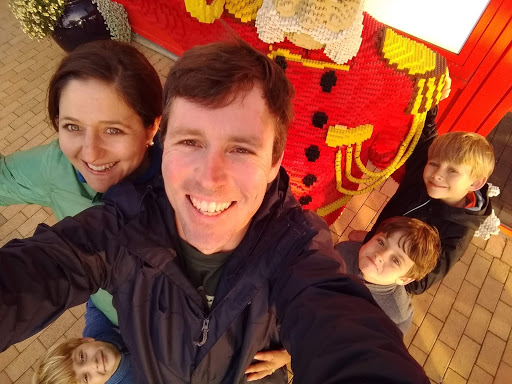 How long have you been a NurturePA mentor?
1.5 years
What makes the Nurture® Program so special?
The Nurture Program® is special because it connects new moms with more experienced moms who have been trained as a support figure and are armed with developmental information and community resources. I cannot think of a program that provides a weekly support person who initiates personal one-on-one conversations aimed at checking on mom's well-being and her baby's developmental progress while encouraging a mom to care for herself and interact with her baby in ways that jumpstart child development. It also is a unique, easy way to mentor and communicate via computer software and text messages. As a mentor mom, it provides an avenue to connect with other moms who are looking for advice or support. And it's all free!
What is your favorite part about being a NurturePA mentor?
I love connecting with new moms and hearing their stories! It is very rewarding when a mom shares her heart with me or asks for advice about something. These moms come from a variety of backgrounds and it is indescribably satisfying to communicate and build relationships with so many different moms.
Tell us about a time when you feel like you made a positive impact on the life of a mom and her new baby.
The mom that I've probably made the most impact on was a single mom of twins who were in the NICU while she was juggling another child at home, a job, and trying to find a reliable source of transportation. This mom did not have any family or friends to lean on for support and to add to everything, she ended up with postpartum depression. The Nurture® Program enabled me to provide information to her about several community resources and to communicate effectively to her regarding her emotional and physical well-being. This mom truly did not have anyone in her life to support her or listen to her during this difficult transition. With the help of Nurture, I became that person in her life.
Tell us a little bit about yourself (could be about your career, your family or your hobbies and interests).
I am a mom of three boys ages 8, 6 & 4, three cats and two dogs. In my spare time, I love to volunteer with various community organizations, practice yoga, run regularly, and cook new recipes. I am passionate about empowering and connecting women, women's mental health, mentorship, child development, nutrition, and traveling.