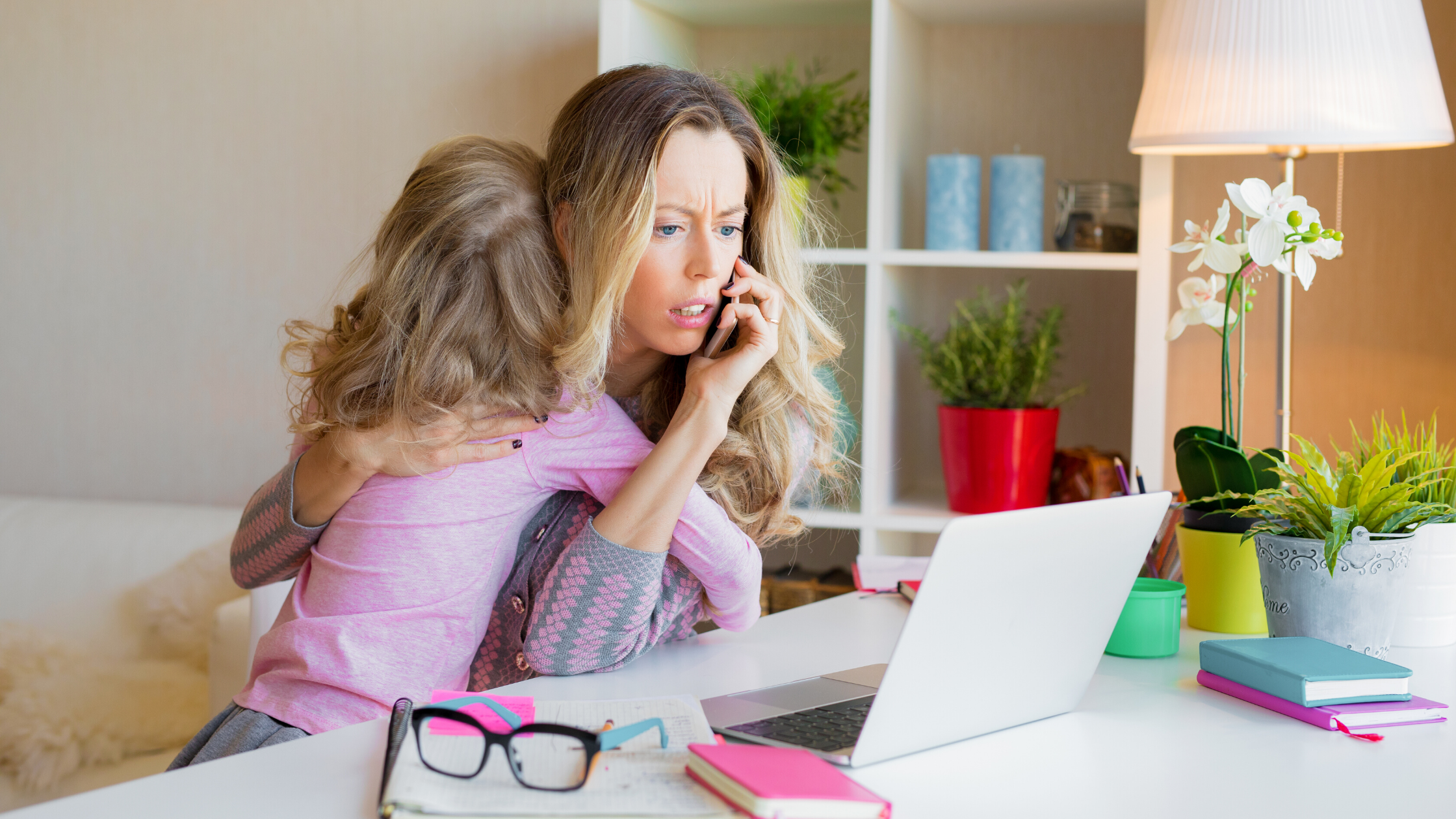 "The days are long, but the years are short."
We've all heard this phrase many times. It's the kind of saying that can simultaneously elicit feelings of nostalgia and gratitude while prompting a groan of annoyance. A mother's life is a balancing act comprising household and/or work responsibilities and childcare. It's seemingly endless to-do lists, shuffling, coaching, and feeding. In the day-to-day act of endless mothering, the ability to "enjoy all the moments" can feel elusive even though the intention is there. As children are growing and memories are being made, the days fly by.
But, it's the "moments" that really matter most. Of the most common regrets faced on one's deathbed are "I wish I hadn't worked so hard" and "I wish I'd let myself be happier." The reality of life, however, is that we can't continually blow off all of the day-to-day responsibilities in favor of having fun. And, if we take the grind of daily life too seriously, we burn out and cause suffering to ourselves and our families. It's about balance, one that's not always easy to achieve.
As we write this, we are in the midst of the COVID-19 pandemic. The daily grind of motherhood became even more real for moms with kids home from school with canceled activities and limited social lives and the possibility of one or both parents working from the home (if they are still working). A survey conducted by Motherly, between March 9 and April 23, found that 97% of moms between the ages of 24 and 39 say they feel burned out at least some of the time, with the pandemic only making things worse.
So how can we make the most of the blur in a way that will allow us to enjoy the meaningful moments while making good on responsibilities without burning out? There are a few different approaches:
#1: Prioritize
The author of Drop the Ball: Achieving More by Doing Less, Tiffany Dufu, recommends giving priority to activities that are aligned with your parenting goals, rather than trying to "do it all." An article on Motherly featuring Dufu said:
"Motherhood isn't about doing it all, it's about choosing what to do by being real about how much time is in the day and being strategic about how she invests that time. "It means that we hedge our bets and we decide I'm not going to puree this baby food today because I'm working on a better future for this child," says Dufu."
Each of us has a different goal in terms of the type of children that we hope to raise, the values and skills that we feel are important. Prioritizing daily activities toward achieving those goals can block out a lot of the noise.
#2: Embrace Mindfulness
An article written by Rachel Gorton on mindfulness for parents published on yogajournal.com discussed how easy it is for parents to get wrapped up in their to-do list and become disconnected from the present. Acknowledging that for mothers, quiet and private time for reflection are often difficult to come by, Gorton suggests starting to become more aware of the small things during everyday moments:
"No matter how overwhelmed you feel or how long your to-do list is, you can set aside this time to observe your life and your children and to simply notice.
Notice your child's first facial expression of the morning. Notice the warmth of your first sip of coffee or tea and how the steam feels on your face. Notice the feeling of your child's body and weight in your arms. Feel the warm water and soap on your skin as you wash your hands for the first time today. While the big firsts in your child's life play a significant role in making memories and reaching milestones, you'll discover many other firsts if you allow yourself to be in the moment."
#3: Embrace or build a Support System
A journal article published by Child Development found that "Mothers with greater stress were less positive in their attitudes and behavior, while mothers with greater support were significantly more positive. Intimate support proved to have the most general positive effects. Additionally, social support moderated the adverse effects of stress on mothers' life satisfaction and on several behavioral variables. Maternal social support was further found to have several significant effects on infant interactive behavior."
Of course, social support systems vary and many don't have any support at all. If you find that you do not have a strong support system in place, seek the help of additional resources (like our program). Everyone needs support, especially mothers.
One final note on this topic: balance is dynamic. It is not a continuous state that can be achieved day after day and what balance means during one stage of motherhood or for one individual can differ for others.
How do you strive for balance in your daily life? Share a comment below.